Biography of Olga Belopitova
(1928-1999)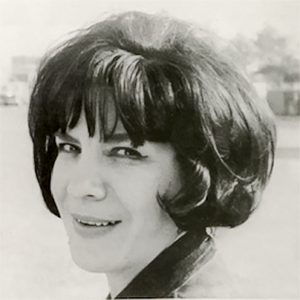 Olga Belopitova was born in Sofia on April 24, 1928. Talented, elegant and sensitive, she impresses and quickly wins the sympathy and respect of the people with whom she communicates. She turned to professional painting at the age of 23, when she joined the circle created by the prominent portraitist Boyan Petrov from 1951 to 1953. Later she studied at the Academy of Arts under Professor Kiril Tsonev, laureate of the Order of Cyril and Methodius. Under their guidance, she began to develop her style, which would concentrate on penetrating observation of the world and the objects that stood out and lived their own lives.
The cartoonist and illustrator Boris Angelushev, with whom she has a long-standing friendship, has a particularly strong influence on her artistic development. He carries an art unpredictability, looking at the world with eyes wide open. We can see the same vision in the paintings of Olga Belopitova as images, which she notices and depicts plastically and presents in an unexpected state and colour for our senses.
Still quite young, she connects her life with the scientist-inventor Nikola Belopitov. The couple is well known in the intellectual circles of Bulgaria and maintains long-term friendships with artists Zlatyu Boyadzhiev, Dechko Uzunov, journalist Nencho Hranov, writers Georgi Markov and Radoy Ralin, sculptor Marko Markov, General Ivan Vinarov, the chief architect of Sofia Boris Markov. Many are frequent guests and participants in the midnight discussions in their home.
Since 1960 Olga Belopitova is a frequent participant in art exhibitions. Her paintings are exhibited across the country. Later together with the artist and close friend Ivan Vukadinov they make a joint exhibition, visiting several cities in Italy, Austria and Bulgaria. Theis presentation gains a lot of attention from the local art communities and press. During this time, Olga Belopitova is awarded the Badge of honour from Pisa, Italy. Her friendship and work with Ivan Vukadinov further developed the element of contemplation in her works, her propensity for chromatism, the elements of metaphysics and the sense of timelessness. Nowadays, her works are part of many private collections, some institutions such as the National Art Gallery, the Sofia City Gallery, the Art Galleries of Sofia, Razgrad, Dobrich, the Ministry of Industry and others.
The last two exhibitions during her lifetime were in 1992 and subsequently 1996 in Sofia. The only post-mortem exhibition took place in May 2010 and had a rather personal subtext, as all the exhibited paintings are from the family collection. This heritage, preserved by her son Rayko Belopitov, is a representative illustration of her entire life and artistic evolution.